Grand Rapids Appellate Attorney Jesse Nash
Passionate Advocacy for Every Client
Jesse Nash's family was from the Southfield area and then moved to a small community south of Lansing where Jesse spent most of his middle childhood through early adult years. He eventually moved to Grand Rapids to complete a bachelor of arts in music where he met and married his spouse. In 2008, Jesse and his family relocated to Bangladesh where he taught in a diverse international school whose student body was represented by over 30 countries.
After returning to Michigan, Jesse attended and graduated magna cum laude from Western Michigan University Cooley Law School. While attending, he was a regional quarter-finalist in the Jessup International Law Moot Court competition, held the post of Senior Associate Editor, was nominated into the National Order of Scribes in 2014, and attained numerous certificates of merit.
Jesse is most passionate about advancing justice, which often touches on Constitutional issues.
In addition being an appellate attorney for Gower Law, some of Jesse's additional practice areas include:
Contract law
Property law
Business formation and succession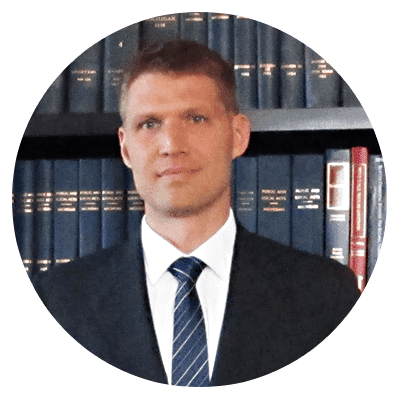 Fighting for Justice
Jesse resides in the Grand Rapids area. He enjoys learning about the hard sciences, studying Hebrew and Jewish history, accompanying his wife on the piano, and playing soccer.
Our Grand Rapids attorney is devoted to fighting for your rights. Jesse and the rest of our excellent legal team can represent you with dignity, respect, and professionalism. We will do everything in our power to achieve positive results for every client.
If you need assistance with your legal matters, call Grand Rapids attorney Jesse Nash at (989) 244-4333 today and find out how we can help.