Meet Attorney Jason P. Gower
Bay City Attorney With 10+ Years of Experience
A lifelong resident of Bay County, Jason Gower is an experienced Bay City criminal defense attorney licensed to practice law in the State of Michigan and the Federal Courts. His current law practice interests include trial work in state court and administrative matters throughout various agencies statewide.
He graduated with his Juris Doctor (J.D.) degree from the Thomas M. Cooley Law School in Lansing, MI, and soon thereafter sat and passed the Michigan Bar Exam on his first attempt. In law school, Jason concentrated in litigation and participated in Moot Court where he advocated in support of public displays of The Ten Commandments.
---
Contact us today to get started on your case.
---
Attorney Gower is a member in good standing with the:
Michigan State Bar Association
American Bar Association
Criminal Defense Attorneys of Michigan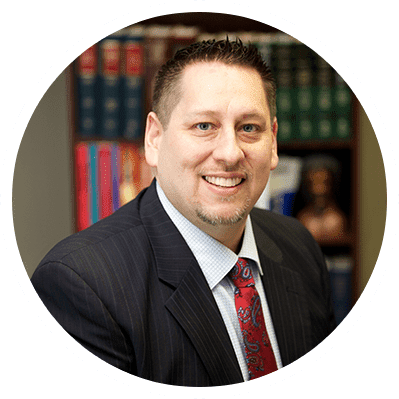 Prior to law school, Jason studied and graduated from Delta College University Center and Spring Arbor University, attending one of the first satellite campus' in Bay City, MI, where he earned a Bachelor of Arts (B.A.) degree in Management & Organizational Development. His senior thesis project was presented on the science of "Specific Chiropractic". He has been very involved in local politics in Bay County; in 2000, he was the youngest elected official in the county (Trustee Williams Charter Township).
Born in Saginaw, MI, Jason is a lifelong resident of Bay County. He resides in Williams Charter Township with his family. His personal interests include spending time with family, working out, playing cards, reading and watching an occasional movie.
We Are Here to Fight Your Battle.
Our firm is dedicated to protecting and fighting for your rights. Contact Bay City lawyer Jason P. Gower at (989) 244-4333 to discuss your criminal case today.
Attorney Gower along with our entire legal team serves our clients with the professionalism, respect, and compassion that each one deserves.