Grand Rapids Attorney Jared Shouey
Passion to Defend Clients With Quality Representation
Grand Rapids lawyer Jared Shouey was born in Saginaw, MI and raised in the neighboring town of Midland. After finishing high school, Jared spent several years managing the operations of a small distribution company located in Midland.
He then left that position to manage the operations of a small printing company in Bay City, MI. His experience in business only left him with the desire to finish his education. Out of faith, Jared decided to resign from his job, sell his house, join the Michigan Air National Guard, and move to Lansing to complete his bachelor's degree.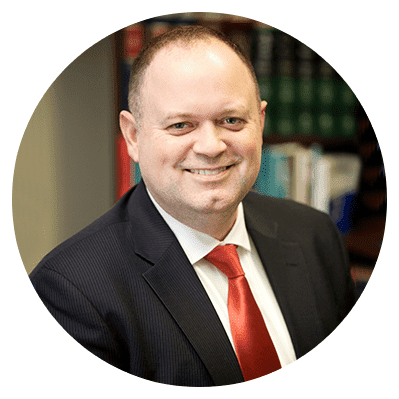 He finished his undergraduate work at Great Lakes Christian College (GLCC) in Lansing, MI, majoring in History and Biblical Theology. He graduated from GLCC summa cum laude and salutatorian. The knowledge he gained from studying history, along with his experience in business, led Jared to pursue a better understanding of the law.
He decided to enroll at Thomas M. Cooley Law School in Lansing, MI and graduated with a Juris Doctor cum laude. After graduating, Jared moved to Grand Rapids, MI to study for the bar exam and passed the Michigan Bar Exam on his first attempt.
Attorney Shouey is a member in good standing with the:
State Bar of Michigan
Criminal Defense Attorneys of Michigan
Your Case is Important to Us.
Jared's passion to defend the Constitution and his compassion for people are what attracted him to Gower Law PLC. A partnership developed with Gower Law PLC as they expanded their firm to the Grand Rapids area. Whether it is criminal defense or estate planning, Jared is dedicated to providing his clients with the quality representation they deserve. Understanding that we all should have a second chance, he focuses much of his efforts on driver's license restoration and criminal defense.
Jared and his family live just north of Grand Rapids. His personal interests include spending time with family, being involved in the church, playing golf, and attending sporting events.
Call Gower Law PLC at (616) 920-6565 today to discuss your legal matter with Grand Rapids Attorney Shouey!