Bay City Domestic Violence Attorney
Our Skilled Lawyers Protect Our Clients' Rights & Futures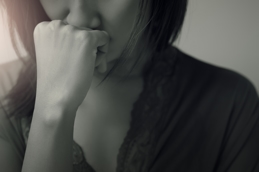 A domestic violence conviction can have serious consequences even for a first-time offender. The state of Michigan considers domestic violence a serious problem. This can result in the aggressive pursuit of a domestic violence case even when the evidence is scant. Sometimes a spousal abuse charge is used as leverage in a divorce or child custody case, or just to get even. No matter the circumstances, our legal team takes time to perform a thorough investigation and gather evidence and testimony that can benefit our clients.
Can A Domestic Violence Charge Be Expunged In Michigan?
Yes, you can. Under Michigan's Expungement Law, an individual with no more than 1 felony conviction can apply to set aside the felony conviction. In addition, they should not have more than 2 misdemeanor convictions. Not all felonies can be expunged.
A conviction could cause serious consequences including but not limited to the following:
The jeopardization of your divorce or custody proceeding
A court-mandated domestic violence class
Probation
Possible jail time
Prohibition of owning a firearm in your own home
With so much on the line, you need a Bay City domestic violence defense lawyer who is familiar with the criminal justice system and has extensive knowledge of Michigan state law. If you have been charged with domestic violence in Bay City, Grand Rapids, or the surrounding areas, you may face serious penalties that could alter the rest of your life especially if you are involved in a divorce or custody proceeding.
Are You Facing Serious Criminal Charges in Bay City?
Hiring a good lawyer who is experienced handling domestic violence cases will better your chances to get out of trouble with the least consequences. Our firm has served clients across Bay City and Grand Rapids since 2006 with unparalleled client care. We handle every domestic violence case with the utmost professionalism and discretion. You can trust our team to work to resolve your case as quickly as possible.
Are you facing a domestic violence charge in Michigan? Call (989) 244-4333 now to discuss your legal options with our Bay City criminal defense attorney.